DANCING DEEP IN THE HEART OF TEXAS
| | |
| --- | --- |
| | |
| This site was chosen as Web Side Story's Pick Of The Week 2-9-98 | This site was chosen as Country Singles Online Pick Of The Week 2-22-99 |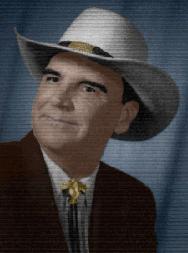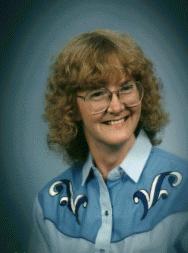 This page is YOUR link to square dancing and country/western line dancing in the Heart of Texas.
To begin, a little about your host and hostess for this home page.
Sadly, Don passed away March 26, 2011. Don was a square dance caller/instructor and was also the producer/owner of Circle D Records. After recording for Silver Sounds Records for eight years, Don made the jump and purchased Circle D/A-Bar-K Records. You can listen to clips of all Circle D and A-Bar-K releases by clicking our distributor's link at the bottom of the Circle D page, including music for our own Line Dance, called Raunchy. Don also taught line dances along with Patti. Patti is, of course, the woman behind the caller. Don called and taught square dancing for 37 years and square dancing for 39 years. Patti has been square dancing for 34 years. Both round danced for 17 years and line danced for 16 years.
Don loved doing party nights for people who have never square danced.
Read all about what square dancing is today. Square Dancing today is a New Song and Dance Routine. It's probably not what you think of it as being.
Our site was selected as the WebSide Story Pick of the Week back in February, 1998 and the Country Singles Pick of the Week in February, 1999. We are quite proud of these honors.
We appreciate all the nice comments that you have sent us concerning our home page. We hope you'll keep visiting our site, and thanks for letting us share some of the fun that we derive from square dancing and line dancing with you. If you have any major problems with our site, please e-mail us and let us know.
If you are planning a trip to the Temple, Texas area, check out the club schedule for the Heart of Texas area square dances. If you are planning a trip to the Austin, Texas area, check out the ASRDA home page for a club schedule of the Austin area square dances.

Check out the Top Ten listing for the week with some suggested line dances. Updated weekly.
If your interest in country/western and line dancing is what brought you to this page, check out our links to many noteworthy web pages as well as a listing, (small though it may be) of area country/western nightclubs to dance at.
We've also included a list of line dances with accompanying music (and choreographers, where known) that we have acquired during the last two years.
LINE DANCERS: We love square dancing and country/western line dancing, why not check into square dance lessons in your area? We're sure you'll enjoy it as much as we do. Partners are not usually required. If interested and can't find anywhere, we'll try to help. We're excited about square dancing, and we want to share our excitement with the world.
Hope you enjoy and come back to visit often.
---
Don and Patti Brown CactusStar@aol.com or PBrown4715@aol.com
Last Updated: Saturday, April 07, 2012 12:04 PM

Background, Linedancer, Spinning CD and spinning record courtesy of Lysle Shields of Shields Art Limited
Web page presentation and animated artwork copyright © 1996 by Donald R. Brown. All rights reserved.